Venus Beach Club Restaurant
Dine And Party On The Beach
TASTE THE FLAVORS OF GREECE WITH US
Why not join us and discover the authentic taste of Greece?
At Cavomarina Beach, we take pride in our commitment to providing our guests with exceptional service and an unforgettable dining experience. Our expert chefs have crafted a menu full of mouth-watering specialties, each one bursting with authentic Greek flavors.
Slideshow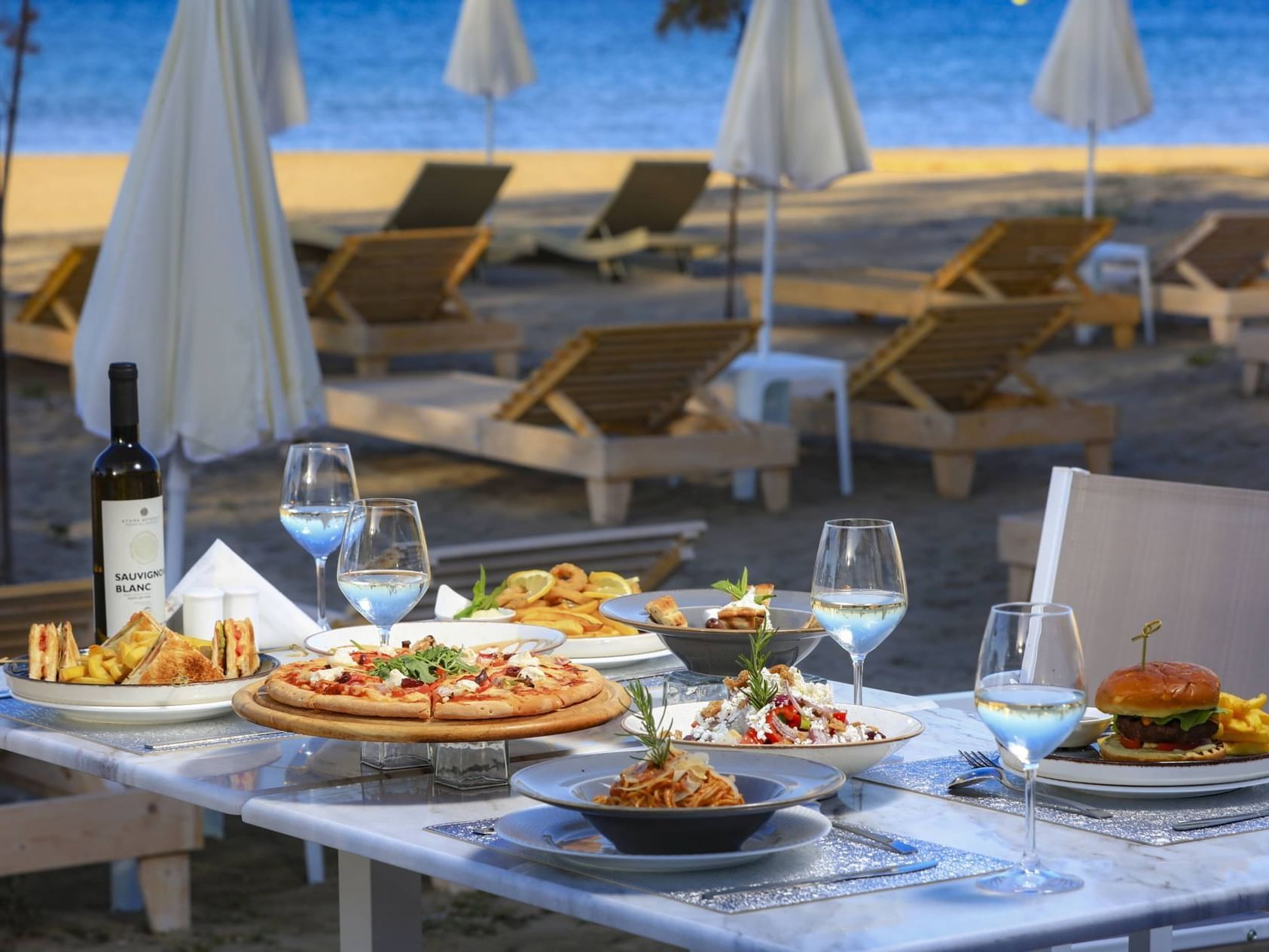 VENUS BEACH CLUB Restaurant
Welcome to Venus Beach Club, the ultimate destination for those looking for an unforgettable dining experience in Kavos, Corfu.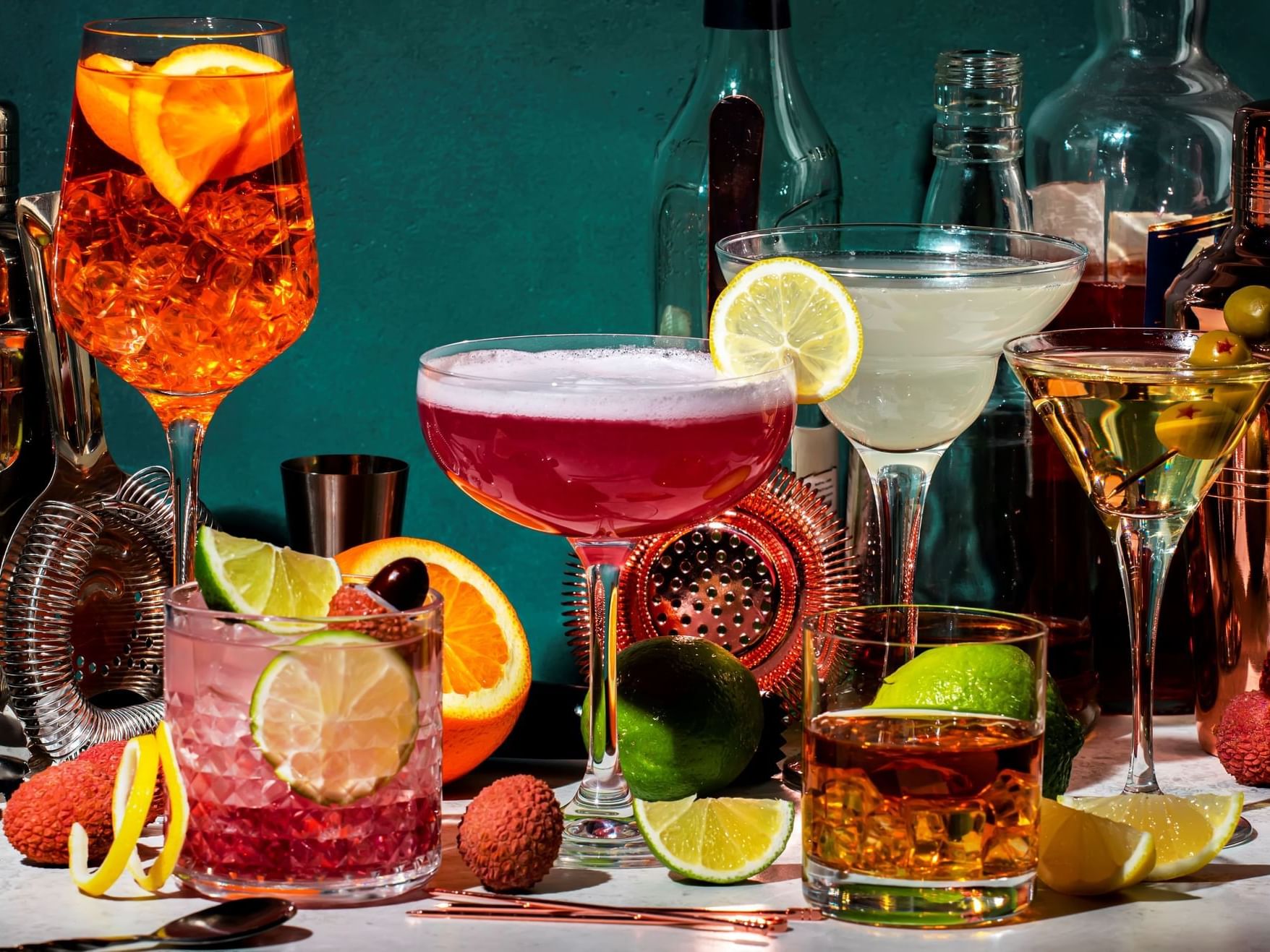 Venus Cocktail Bar
A place where the liqueurs and spirits of Greece find new rules and whims in unique and fascinating cocktails to discover the flavors and colors of the island that will become an indelible memory of your holidays.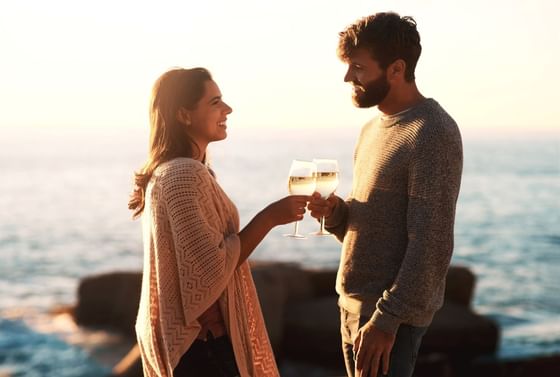 romantic dinner for two
For those who prefer a more formal dining experience, our restaurant is the perfect setting for a special occasion or a romantic dinner for two.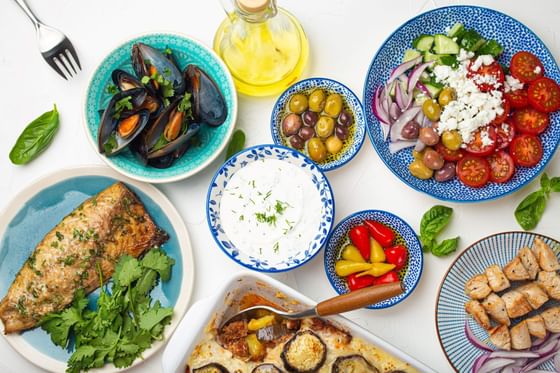 Greek and Mediterranean Cuisine
As you soak up the sun and admire the stunning sea views, you can indulge in our delicious Greek and Mediterranean dishes, made with only the freshest ingredients.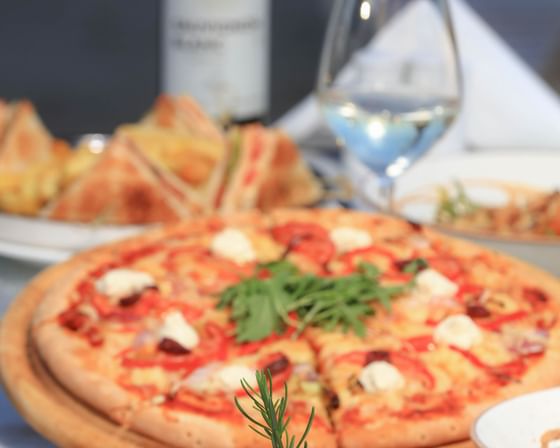 delicious pizza from the oven
From traditional Greek souvlaki to fresh pizzas, we have something for everyone to enjoy.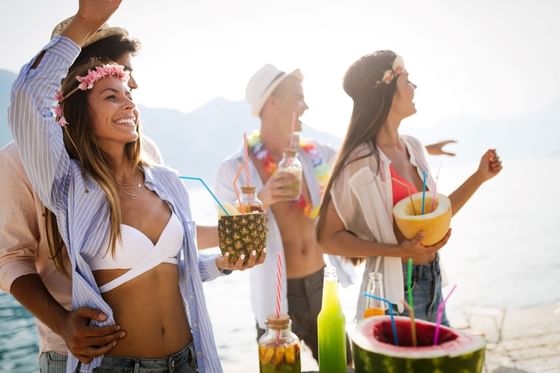 On the Beach, a Taste of Life
International guests and locals flock to Venus Beach Club to bask in the sunshine and fresh air while enjoying an exceptional lunch with local and Mediterranean cuisine or a signature cocktail.
Celebrate Life under the Greek sun while lounging on plush daybeds with Ionian Sea views.
The perfect place to taste our Greek wines
What's a meal without a great drink to accompany it? Our extensive wine list showcases the very best of Greek wines, perfectly paired with our dishes.
Cocktail Lovers
And for those who prefer a cocktail, our bartenders are experts in creating delicious and refreshing drinks that will tantalize your taste buds.
Slideshow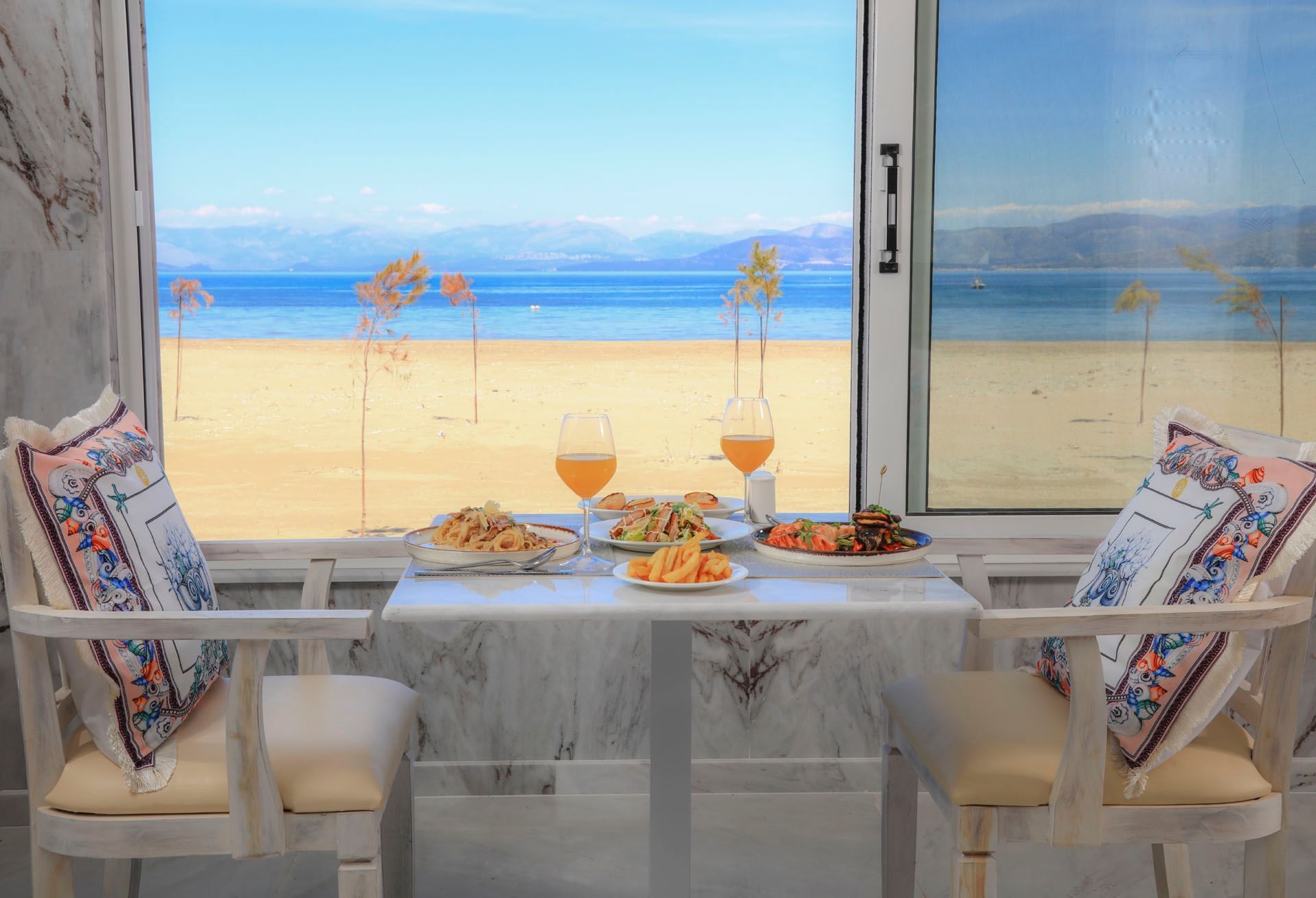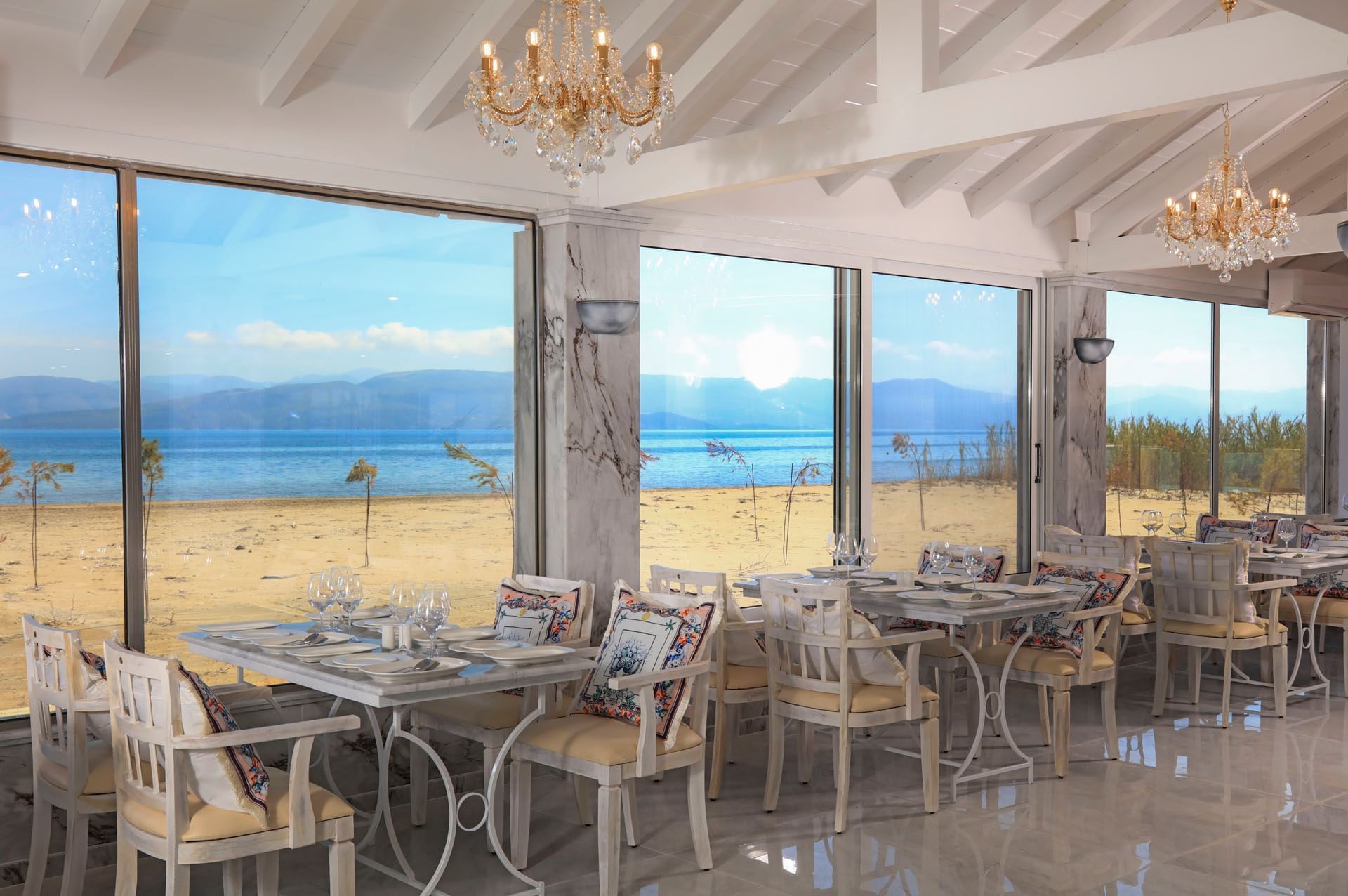 Dress Code
Casual for breakfast, Smart Casual for dinner
Opening Hours
Breakfast - 8:00 am to 10:30 am (Daily)
The restaurant is open from 8 am till 10.30 pm
Cuisine
Top products from Corfu and fresh local cultivation. There is also a wine bar, cocktail bar, and pizzeria
Menu
Request from Dining Reservations
Room Service
We provide a 24 hr room service. Please call from your room telephone device at the number 9005(pool bar).