The newly opened lifestyle boutique hotel in Kavos
Welcome to Hotel Cavomarina Beach Resort
From the incredible views of the Ionian Sea of Greece to our trendy and spacious rooms, our beach resort is the perfect destination for your next holiday. The newly opened lifestyle boutique hotel in Kavos in the south of Corfu overlooking the Greek mainland coast will mesmerize you with its long-stretched beach front and its soft golden sands.
Cavomarina Beach Hotel and Venus Beach Club is a world of its own, but only a few minutes' walk to the Kavos Strip with the countless restaurants, shops and bars.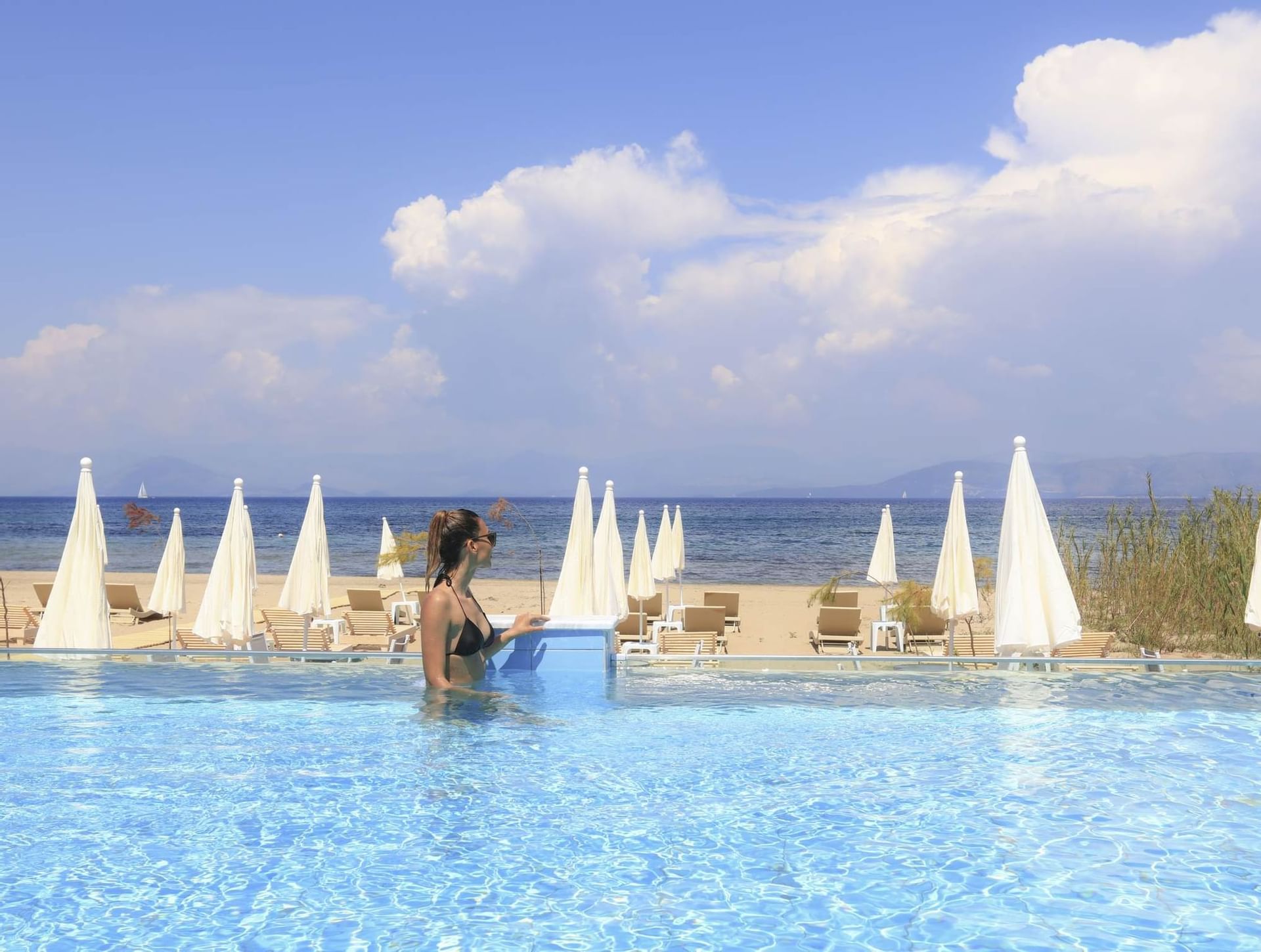 Collect unforgettable memories
Collect unforgettable memories, leave everyday life behind and immerse yourself in the impeccable holiday feeling of Greece.
Come and spend your holidays in Cavomarina Beach hotel, a boutique hotel in a sparkling place, with a beautiful beach that wraps guests in the warm embrace of the Greek people and culture, and views of the sandy beaches that set the stage for days spent soaking up the sun or taking a snooze on a shady sun bed.